From shrimp to sausage to beignets, we've compiled a collection of New Orleans recipes that are ideal for a Mardi gras celebration or any other occasion when you want to let loose. Compiling a list of my favorite New Orleans dishes wasn't simple because the city has some of the greatest music, entertainment, and food in the country.
There are a plethora of delicious dishes to pick from. Gumbo, jambalaya, rice, beignets, and pralines are some of the more apparent (but still great) dishes.
The city's love affair with its traditional gastronomy unifies everyone in New Orleans. It's a romance required on a picnic bench with a po-boy sandwich loaded with fried oysters, over white-linen tablecloths adorned with crawfish etouffe, in a bistro courtyard with a bowl of gumbo, or in a bistro courtyard with a bowl of gumbo. Creole, Cajun, the list goes on and on.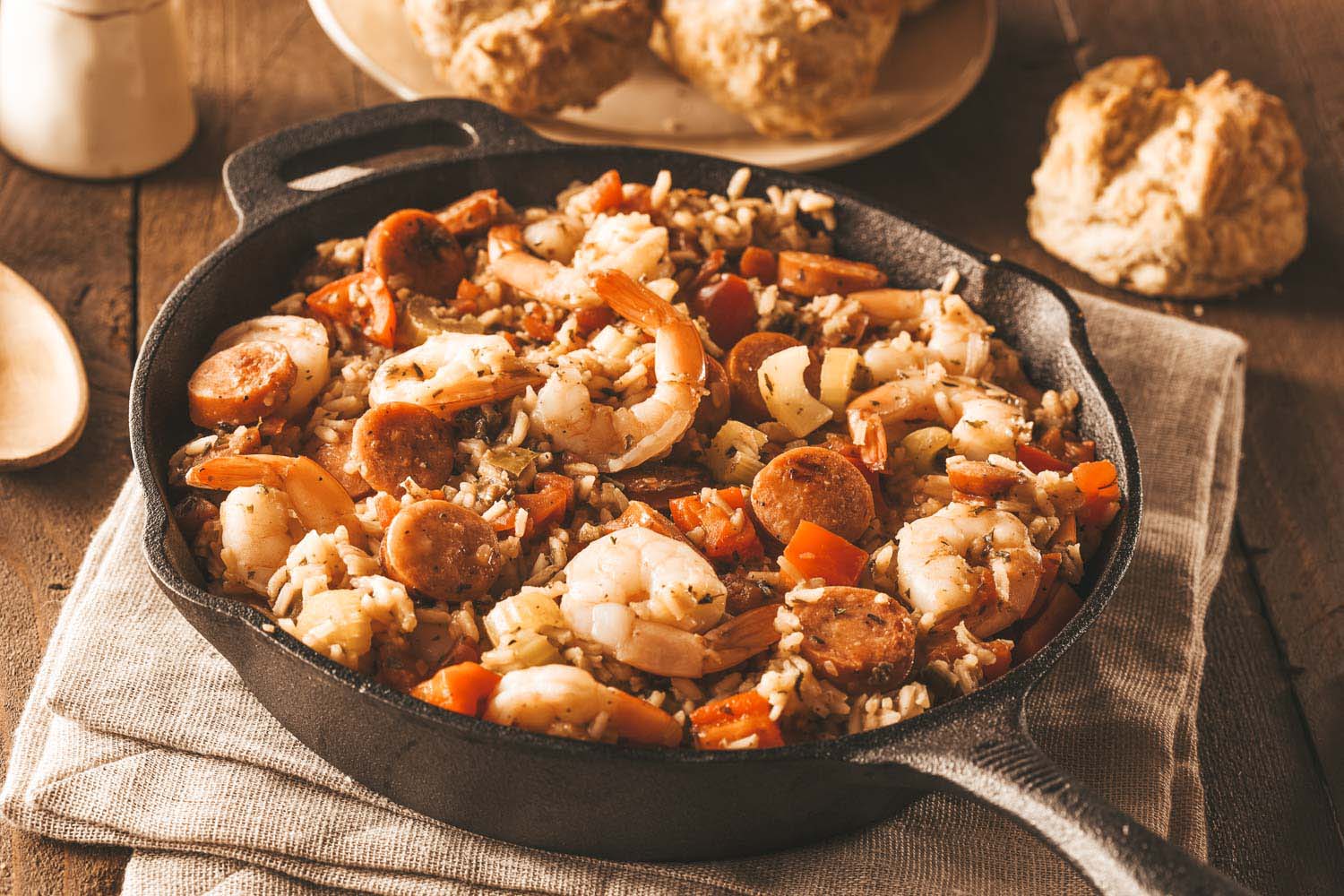 The cooking style is a fusion of West African, Spanish, French, Haitian, Amerindian, Italian, German, and Irish culinary traditions. Due to the blending of various diverse culinary ideas in the southern United States, Creole food may genuinely be characterised as authentic southern inventions.
The Big Easy is on the cuisine map for must-try restaurants because of its aromatic spices, seafood combinations, and unusual sauces. Beignets, banana bread, and crab bisque are classic Creole dishes that have made their way onto many national menus. If you're new to the flavors of Creole cuisine or wish to revisit NOLA's culinary scene.
Here's a rundown of some of the city's most delectable creole dishes:
1. Gumbo
The classic Creole stew, which dates back to the 18th century, is a mainstay of New Orleans culture. Its name is thought to be derived from a Bantu word for okra (ki ngombo) or a Choctaw word for filé (kombo). Stock, seafood, and vegetables like peppers, onions, and celery are all included in the mix. Gumbo is thicker than other stews because it contains the vegetable okra, as well as a Choctaw spice called Kombo powder (ground sassafras leaves) or a French roux of flour and butter. The traditional New Orleans recipe calls for a dark roux made from French flour and frequently incorporates ingredients from many cultures.
Although gumbo comes in a variety of flavors, the Creole version includes shrimp, tomatoes, file, dark roux, or both. Cajun gumbo, a Creole cuisine based on the dark roux recipe and including seafood or chicken, is a variation of the Creole dish. Spices and meats like sausage and ham are frequently added towards the end. The meal is usually cooked for three hours, and after it is taken from the burner, file powder can be sprinkled on top. The meal is traditionally served with rice.
2. Calas
Those who are familiar with Creole cuisine will love this delicious morning meal. Calas, also known as Creole rice fritters or doughnuts, are yeast-based dumplings made with rice, sugar, eggs, and flour. After that, the batter is cooked and dusted with powdered sugar. Are you looking for a recipe? Many classic creole culinary books have it.
Slaves from rice-producing parts of Africa developed the dish, which became a staple among the working class. In the French Quarter, female street sellers used to sell the breakfast delicacy and cry "Bel calas, tout chauds!" in Creole, which means "Beautiful Calas, still hot!"
3. Jambalaya
Jambalaya is a New Orleans-inspired cuisine influenced by French and Spanish culture. The meal is based on the paella dish from Spain and the jambalaya recipe from France. The major ingredients in this rice-based cuisine are meat and veggies. Sausage and Andouille are common meats to include in the dinner, along with crawfish, shrimp, or chicken.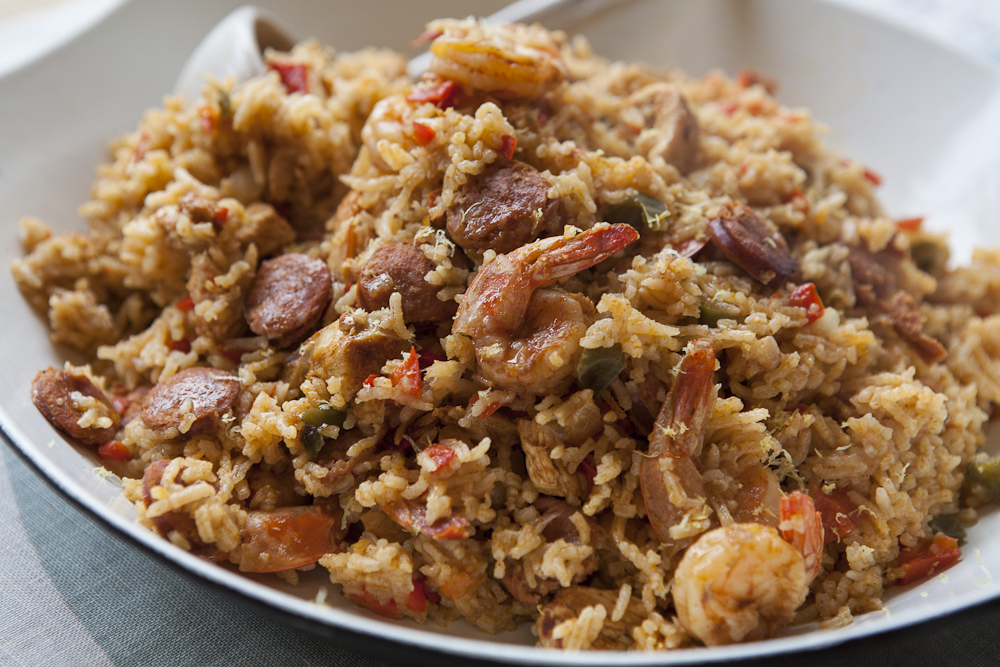 The "holy trinity," a mainstay of Creole and Cajun meals like Gumbo, is also integrated into this recipe. Other veggies, like chilies and garlic, are sometimes used as well. While the rice cooks, browned and cooked meat and vegetables are combined with rice and other seasonings, and a broth is added. It differs from other comparable cuisines like Gumbo because the rice is cooked with other ingredients.
4. Pomplote-ano en Papil
Pompano en Papillote is a delightful celebration meal created by chef Jules Alciatore at Antoine's restaurant in New Orleans. The meal, which consists of fillet de pompanois, was first made at a banquet honoring Brazilian balloonist Alberto Santos-Dumont. It's covered in a wine-based white sauce with shrimp and crabmeat. It's qualities make it a juicy and delectable main dish when baked in a sealed parchment envelope.
Many culinary critics may dismiss the meal as gimmicky or a throwback to New Orleans fare. It is, nonetheless, a significant element of NOLA's Creole culinary legacy. It portrays great Creole cookery in certain aspects and aids tasters in understanding the food as well as the grand dames of New Orleans restaurant reputation.
5. Crawfish Étouffee
Étouffée (pronounced eh-too-fey) is a French word that means "to smother." This meal is best described as a rich, well-seasoned stew with plenty of plump, tasty crawfish (or shrimp) served over rice. It's similar to gumbo in several respects, with the same sorts of Creole ingredients, served over rice, and cooked with a roux, but unlike gumbo, étouffée is sometimes made with a"blonde"roux, giving it a lighter color and a very distinct nearly sweet flavor. It's a one-of-a-kind flavor that you won't quickly forget and that you should try at home.
6. The Muffaletta
A muffaletta is a popular Italian sandwich made with cured meats (ham and salami), provolone cheese, olive dressing, and wonderful bread that was originated in New Orleans. The olive dressing is made out of chopped green and black olives, onions, olive oil, and spices, and the bread is a spherical sesame-seed roll that may be shared. It has become a must-try dish for anybody visiting New Orleans. Ever since the 1800s, Sicilians have been migrating to New Orleans, bringing with them a variety of delectable Italian foods.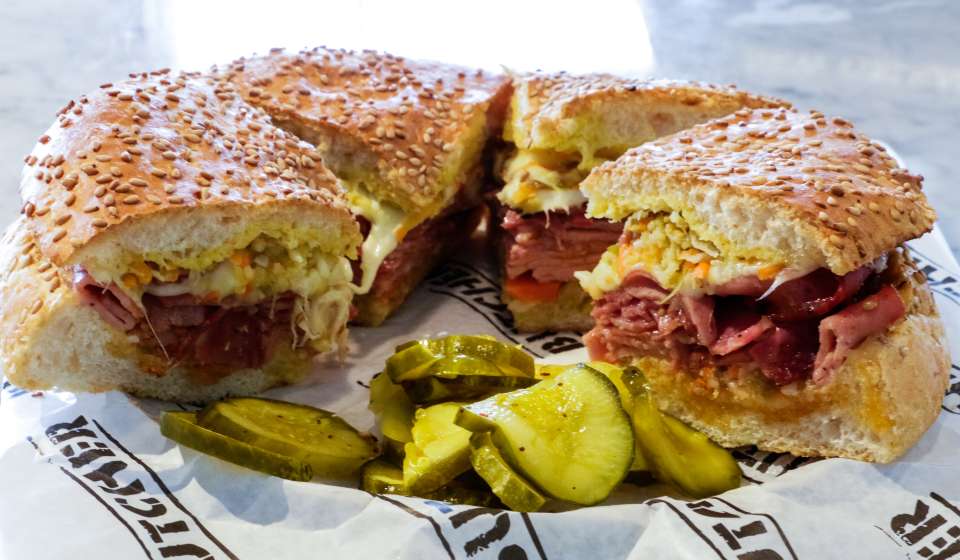 Lupo Salvadore, a Sicilian, established Central Grocery in the French Quarter in 1906, and with it, the muffaletta was born. Lupo spotted Sicilians shopping for various sandwich components and attempting to put them together in a jumble across the street from the French Market. He decided to make the muffaletta for them and sold it at his business. He came up with his own recipe for the olive salad, which helped the sandwich become quite famous.
7. Beignets
This renowned sweet treat, which is known for being a doughnut without the hole, is one of the city's most famous food mainstays that both locals and visitors enjoy all year long, and is available 24-hours a day in New Orleans at more than one coffee shop. Breakfast, dessert, or a late-night snack, the New Orleans beignet is a must-try. Beignets were initially brought to the city in the 18th century by French-Creole immigrants.
The idea is simple – dough is cooked and then dusted with powdered sugar – but the effect is spectacular. They are pure perfection when served hot, especially with a cup of café au lait or chocolate milk.
8. Bananas Foster
New Orleans was a key port of entry for bananas exported from Central and South America in the early 1950s. Brennan's Restaurant owner Owen Brennan asked his chef Paul Blange to create a new dessert with bananas. It was Owen's method of advertising the fruit that had been brought. As a result, the spectacle of Bananas Foster was created, a luxurious dessert named for Owen's buddy, local civic and commercial leader Richard Foster. Bananas are sautéed in butter, sugar, and cinnamon before being soaked in rum and ignited in a blazing explosion.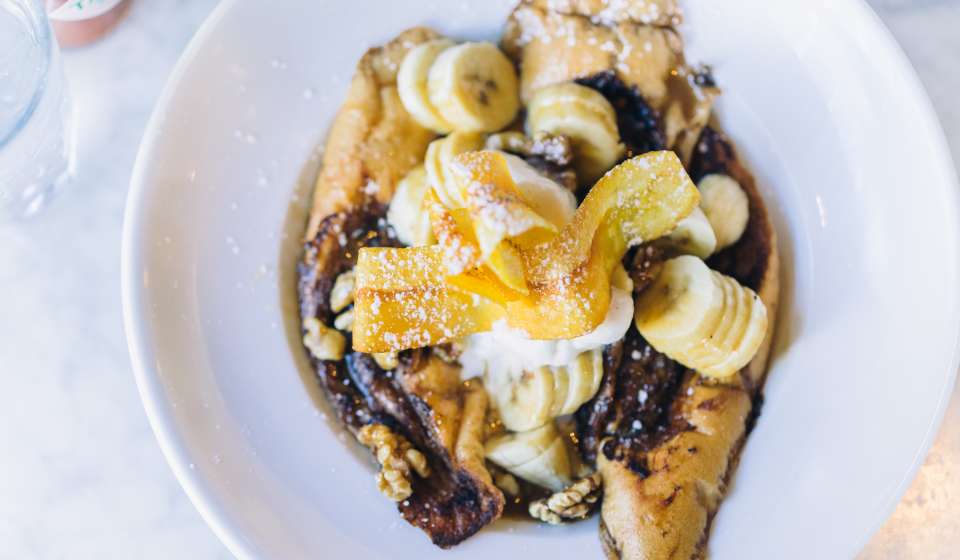 The rum's alcohol is burned away, leaving behind a Smokey flavor and rum flavor. To amaze, this delectable combination is generally made tableside and served over vanilla ice cream. Bananas Foster is still offered today at Brennan's and other top New Orleans eateries. Brennan's burns 35,000 pounds of bananas per year for the popular dessert.
To comprehend New Orleans cuisine, one must first comprehend the city's rich culture. These recipes will help you get to know New Orleans and your favorite flavors by locating and eating them. So, have you picked on your favorite dish yet?
Also Checkout: Are You A Biryani Lover? These 7 Amazing Styles Of Biryani Are A Must Try